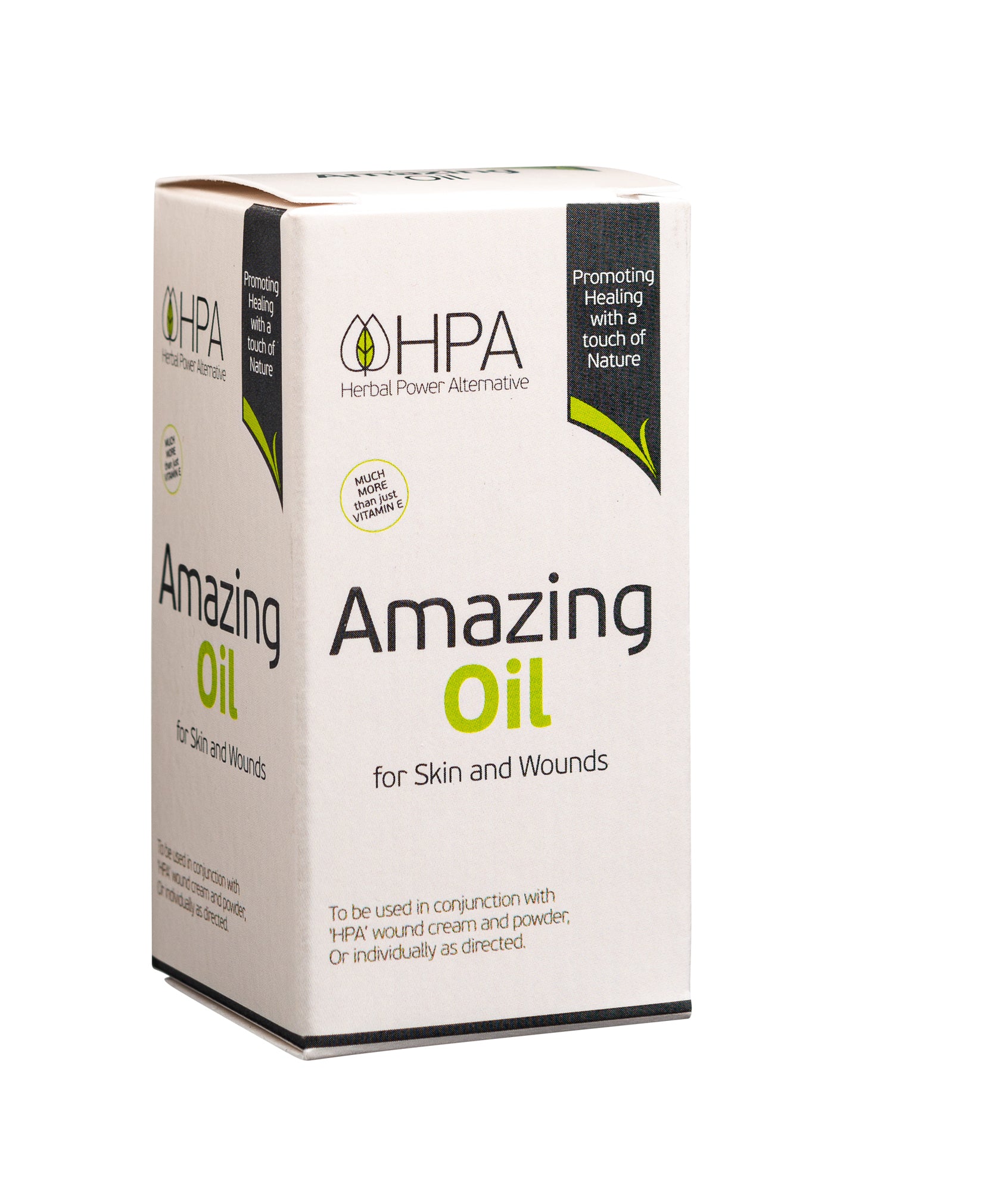 HerbalPower Amazing Wound Healing Oil
A powerful blend of 16+ super healing oils, works wonders on sunburns and many skin conditions by relieving the pain and healing the skin. It can be used in cobination with HPA wound cream. Amazing for minor booboos, small wounds.
"It's Much More Than Just Vitamin E Oil".